Greetings!
I am sure this may piss some of you off, but some history:
I used to work at an animation studio. We would pass around CD's between our work stations. I let one of the animators borrow "No Prayer for the Dying" when it came out.
When I got the CD back, this picture was inside: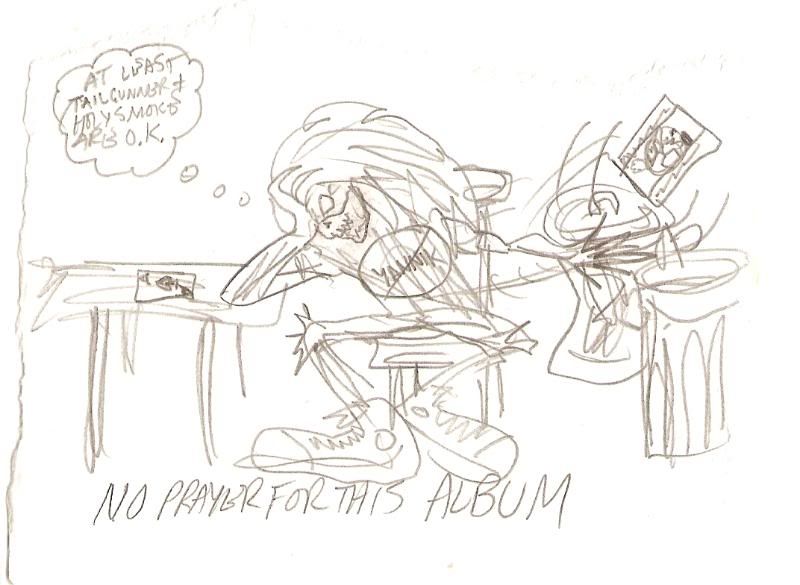 The artist that drew this had a very rough style, but to his credit, he probably drew it in 30 seconds. He was very adept at caraictures. Note the detail of the "anti Janick" logo on Eddie's shirt, since this was his first Maiden album, as well as him tossing the CD into the rubbish bin..
Again, I did not draw this, just thought it was pretty funny.....
Best,
James